Cuppers Club | 2 Hawaiian Coffees Each Month
You'll enjoy the widest array of 100% Hawaiian coffees available worldwide. From peaberries to exotic varieties, roast flights, and more, our members receive new Hawaiian coffees each month, all roasted-to-order.
Members also receive first access to rare Hawaiian coffees through private invitation. 

In the Cuppers Club, you'll receive: 
2 x 10 oz bags of Hawaiian coffee each month. That's enough for 2 coffee drinkers each month.

Free shipping year-round.

First access to rare

 Hawaiian 

coffees

 

through private invitations.

Special offers before each shipment.

Coffees curated to your roast level.
All club shipments are roasted and shipped the first week of each month, and your account will be charged between the 26th-28th. 

---
New members that subscribe before the 15th of the month will receive their first shipment immediately. After the 15th the first shipment will arrive after the first of the month.
HAWAIIAN COFFEES
Orders are roasted Sunday-Thursday and shipped Monday-Friday. Roast dates are applied to your order.
U.S.P.S. Flat Rate is $4.60 and arrives within 5- 10 business days.
FedEx 2Day delivery is free on orders over $49, or $6.95 on orders under $49. Shipments arrive within 4 - 6 business days.
Fastest available shipping: the priority FedEx 2Day upgrade is $9.95 and arrives within 3 - 4 business days. We prioritize these orders over all others. 
We cannot ship Fedex packages on Saturdays nor offer Saturday delivery.
 
ESPRESSO BITES
Because Espresso Bites are made without stabilizers or preservatives, they may bloom or melt when shipping temperatures exceed 80 F.  If this is a concern in your location please select FedEx shipping. 
If you notice a white color to your bar, it's perfectly safe to eat. This happens when the cocoa butter softens and migrates to the surface. It happens more often when shipping in warm weather. Learn more about blooming.
Espresso Bites that melt or bloom when shipped via FedEx are eligible for a full refund or credit.
Espresso Bites that melt or bloom when the buyer elects Free Shipping or standard USPS are eligible for a credit.
If your order is incorrect or damaged in any way, please email us at hello@bigislandcoffeeroasters.com with your order number within 7 days of receiving your order.
International shipping is available to most locations. Rates will be visible at checkout, and may include customs duties and taxes. 
RETURNS & EXCHANGES
COFFEES
We stand behind the quality of all our coffees and want nothing more than for you to love them.
Please consider your preferences and ensure the coffee(s) you order align with those preferences. For example, if you love dark roasts, we strongly advise you only order dark roasts.
If you're dissatisfied with any of our coffees, please reach out to us at aloha@bigislandcoffeeroasters.com within 7 days of receipt and we'll do our best to find the right coffee for you. 
If your coffees arrive damaged, please send a photo of the box in the condition you received it within 7 days to aloha@bigislandcoffeeroasters.com
If you receive the wrong items, please contact us within 7 days of receipt and we'll gladly provide a replacement, refund or credit.  We may request you mail it back for inspection and assessment.
EVERYTHING ELSE
All merchandise and non-perishable, non-coffee items may be returned or exchanged within 14 days of receipt. Please reach out to us at aloha@bigislandcoffeeroasters.com and our team will be happy to facilitate. To be eligible for a full refund, items must be in original packaging and in new condition. Please include your full name and order number with the return. 
Once your return is received and inspected, we will send you an email to notify you that we have received your returned item. We will also notify you of the approval or rejection of your refund. 
Please note: Only regular priced items may be refunded. Sale items cannot be refunded. 
RETURN ADDRESS
Big Island Coffee Roasters, PO BOX 400, Mountain View, HI 96771
Customer Reviews
Write a Review
Ask a Question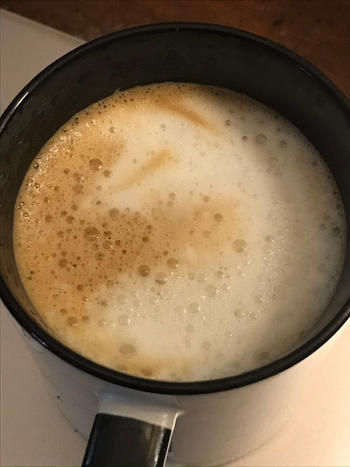 08/02/2020
I recommend this product
Freshly Roasted to Your Taste & Delivered FAST!
Nothing beats the quality and diversity of Hawaiian coffees! Each month, Big Island Coffee Roasters chooses 2 unique coffees from micro plantations around the Islands, with qualities that are distinctive to the region they are grown in, roasts them to my taste, and ships them to me on a timely schedule. It's the perfect blend of discovery and satisfaction!
Tyler F.
United States
07/09/2020
I recommend this product
Wonderful varieties of beans that aren't available anywhere else...
Wonderful varieties of beans that aren't available anywhere else, always roasted expertly and perfectly, combined with warm, friendly, generous customer service... what's not to love! Always amazing.
Erik S.
Minnesota
04/14/2020
Your coffee is the best
We have had 3 coffees so far and are excited for a delivery today. Your coffee is the best. We also have some Jamaica Blue Mountain and your coffees shame it.
10/30/2019
Coffee Club
It's a sincere pleasure to open a box from y'all. I make it a point to have something good to look forward to every day, and this is one of them that I get to the first thing.
05/06/2019
The best coffees in Hawaii!
If you haven't tried Big Island Roasters you haven't tried Hawaiian coffee! The best coffees in Hawaii!
04/23/2019
I am a new subscriber to the coffee club...
I am a new subscriber to the coffee club and the best part of it is getting to try coffees not available anywhere else. I am informed when they are shipped and they arrive in perfect shape. I also appreciate the tutorials about coffee prep and brewing and the descriptions of the coffee. But best of all I like knowing that I am supporting small producers of great products.
09/15/2020
Cupper's Club - Maui Mellow and Kona Geisha
We opened the Maui Mellow first. The earthy, smooth, coffee flavor lasted from first to last cup. The smooth finish entices you to have a second cup, then a second pot, then before you know it the bag of beans is gone in only 3-days. The Kona Geisha, I was hopeful. Although, I am not a fan of Kona coffee - at least I haven't met one that I would gush over like the Maui Mellow or Ka'u. But with promises of Pecan pie and Jasmine - this may be the Kona that would win me over. The start of the cup was nutty and I imagined that was the Pecan Pie, the nose wasn't as floral as Jasmine, perhaps more like a Carnation. The finish is what I have learned I don't like about Kona coffee - it is astringent. Think a glass of high tannin wine - where each sip leaves your mouth drier than before. I do have to say it is probably one of the finer Kona coffees I have had, so please try it. Especially subscribe to Big Island Roaster's packages - support the most local coffee we can get in the U.S.
Rebecca R.
United States
09/11/2020
Kona bloom
Nice and smooth no bitterness
Kevin P.
United States
07/19/2020
I love the coffee. It's delicious and supposedly pesticide free. It comes from small farms and I love that too. Although, the cuppers club I have issues with. It says 2-3 coffees per month. I've been in 6 months and have not received a 3 coffee delivery thus far. Also, there is no follow up or description of what coffee you are getting. They have noting in place to allow for that useful information. I understand this is a small company, but it should be backed up with information for the customer and at least send 3 coffees every so often.
george m.
United States
07/19/2020
Big Island Coffee Roasters
Aloha George! Thanks so much for your earnest feedback. We really appreciate you taking the time to let us know specifically how we can improve. I'm sorry for the confusion on the quantity of bags. A few weeks ago, we addressed this communication issue head on by eliminating ambiguity with respect to bag numbers. Each membership level is now set to 1, 2, 3 or 4 bags. We're learning :-) We hoped communicating both the number of bags (some folks think of their coffee in those terms only) and the actual weight of coffee received would cover both styles of interpretation. Clearly, based on your review, it muddled expectations. RE: coffee information and descriptions, we do want to provide club specific communiques. That's something we're working toward. We focus on highlighting the new, exciting coffees via newsletters, which go out just after the club shipments are sent. If you are not on our newsletter list, you will not receive these background stories on the various coffees. If a coffee in the club shipment already has a product page on our website, we don't provide additional details/background because we don't want to burn anyone's time with redundancies (we're very conscientious about what and how much we communicate with our people). In the past six months, we've sent out specific newsletters for Kona Geisha, Ka'u Maragogipe and Ka'u Wood Valley because those are the new coffees we've introduced this year so far. Your feedback truly helps us get better, George. Thank you for not only helping us but everyone else enjoy a better experience. If there's anything we can do for you, please reach out.
04/14/2020
Given the current worldwide situation, it was very nice to receive my order promptly. I'm really enjoying the coffee.
01/26/2020
Big Fan
I'm a big fan of what you all are doing!
10/26/2019
The coffee is great! I just had a minor shopping issue when my coffee was not delivered. But April sent my order out ASAP. I look forward to the coffees monthly!
05/14/2019
Big Island Coffee Club coffee
My coffee world changed one morning when our restaurant on Maui served my wife and I Maui Mokka French press coffee. We then bought a pound to go and buy direct ever since. That's about 3 years now. My only problem is when I go For breakfast here on The mainland, I don't get one of my Big Island Coffee Club coffee.
NOTICE THE BUBBLES...
See those bubbles? When your coffee blooms with bubbles it's a sign that it's been recently roasted. The fresher the coffee, the more intensity you'll get because great flavors and aromas fade over time.
☛ Our coffees are roasted-to-order each week, then packaged and shipped immediately, and arrive with the roast dates stamped on the bag.